It is a month on from our 30th year exhibiting our garden furniture at The RHS Chelsea Flower Show and the Oxley's team have now recovered from the incredible week. This weeklong spectacle is the world's greatest flower show and reveals the most advanced trends in garden design, incredible flower displays and an array of stands to browse and admire. It can be quite a lot to take in at the time, so we are reflecting on the week and looking back at some of the most inspiring trends and ideas we saw during the show. With 36 different gardens on display at this years Chelsea Flower Show, we were not short of inspiration to take home to our own gardens.
Wild Gardens
Chelsea 2023 made us think very differently about the weeds we find in our garden. Wild gardening is certainly not a new trend, but the Chelsea Flower Show has brought it to the forefront of our minds and taken it one step further. This year we saw gardeners truly embrace the natural garden, with a third of the show gardens including weeds in their designs. At first, the inclusion of flora such as nettles and dandelions can be a bit of a shock, but these negative views are now being challenged by horticulturalists. They are now being described as "superweeds" or "weed heroes". In a way showing us that a wild, natural outdoor space can be just as calm and restorative as a perfectly manicured one.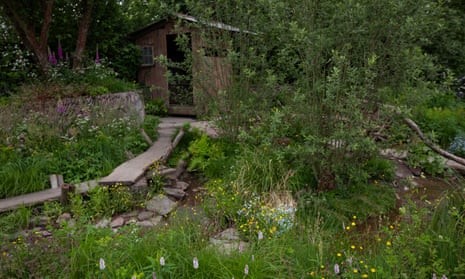 Mental Health and Wellbeing
During this years' show there was a big emphasis on both the emotional and physical health benefits that being immersed in and engaging with nature and the outdoors has. Creating an outdoor space that has a calming and restorative effect on the mind, body and soul allows you to get away from the stress of everyday life. Taking a moment to enjoy nature and breathe in the fresh air in your own home.
Sustainability
Sustainability is always a massive part of the Chelsea Flower Show, and will always be a key aspect year on year. Sustainability is at the core of what Oxley's do, with our luxury garden furniture being made from 100% recycled aluminium, and so we are always supportive of the Chelsea Flower Show's efforts. The wild gardening is a way of letting nature take back control and ensuring we are gardening in an environmentally friendly way. What looks like the 'perfect' garden will often be one that is not truly sustainable and therefore we need to rethink how we garden, taking the planet and the climate crisis into consideration. Paired with the wild gardening came the use of recycled materials, from piles of rubble to reused bricks. Recycled materials were used in so many of the gardens this year, showing just how easy it is to upcycle.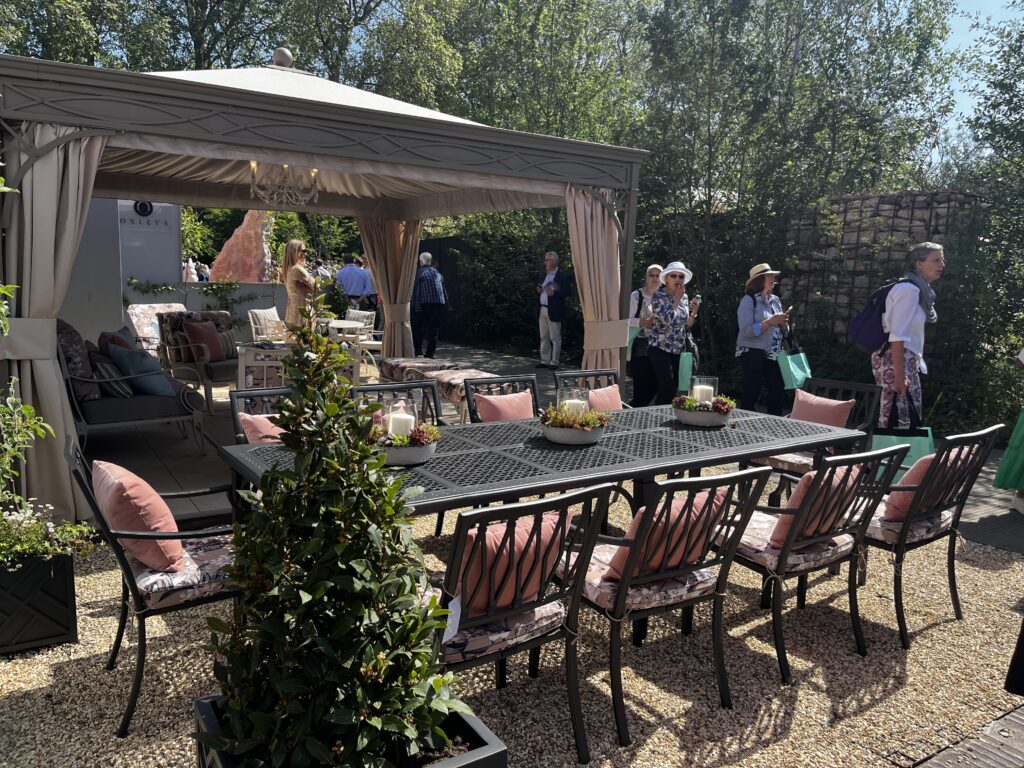 Small Outdoor Spaces
Balcony and container gardens once again showed us how to make the most of smaller outdoor spaces. Having an outdoor space, no matter the size, is so important to our health and wellbeing. Therefore, we need to be making the most of what we have, creating a calming and relaxing space. Using plants and natural materials to create a garden oasis, with a colour scheme that brings everything together. Creating a space that feels like home.
We love exhibiting our luxury garden furniture at The Chelsea Flower Show each year and always enjoy seeing all the hard work pay off throughout the show. It is a crazy week that takes months and months of preparation, but seeing it all come together and learning more each year makes it worth it. Preparations for Chelsea 2024 have already begun, and we can't wait to see what the year brings!